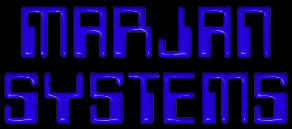 ---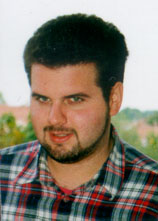 Hello and Welcome to My Page !



My name is Marjan Urekar (read it as Maryan)
I'm 27 years old Electronic Engineering student from Novi Sad, Yugoslavia.
I'm also a member of MENSA YU.


I'm interested in many things: electronics, music, synthesizers, writing short stories,


photography, SF, plastic scale models, aircrafts, Monty Python, cooking, origami...


Here will be some info about me, my electronic Synth-DIY projects,, some nice
photographs, useful links, pics of my beautiful hometown Novi Sad, my music...



Yes, music is my hobby. I like to listen various things: Tangerine Dream, Jean Michel Jarre,
Vangelis, Kitaro, Yello, Kraftwerk, Massive Attack, Blur, Air, Portishead, Chemical Brothers,
Garbage, Oasis, Fatboy Slim, Moloko and 80's music.
I also write and play music, using standard and custom DIY electronic music instruments.

The name of my band is ForceMajeure. Experimental electronic music...




---
ForceMajeure Official Page - First CD (postponed for better days): "Waiting For An Electron"
Synth/Effects-DIY My Synth and Effects - electronic DIY projects
Photographs Various pics taken by me
My Studio Equipment Info about my music gear and DIY electronics stuff
Synth Modifications Modify your analog synths
Download Schematics Commercial Synth and Effects Schematics
Datasheets Some useful IC datasheets
Circuit Bending Hack electronic toys into musical instruments
Scale Modeling Constructing plastic aircraft kits is a great time loser!
Links Links to interesting pages, mostly Synth-DIY
Enjoy The Silence Just rest your eyes and think about nothing...
---




Don't Fry Your Transistors 8-)


You can always find this page at surf.to/marjansystems


Mail all your comments to Marjan Urekar









Random Is As Random Was


You are visitor #
Last update: 05.06.2002.
This site has started: 18.08.1999.


Marjan Systems and ForceMajeure
by Marjan Urekar
1999.-2002.